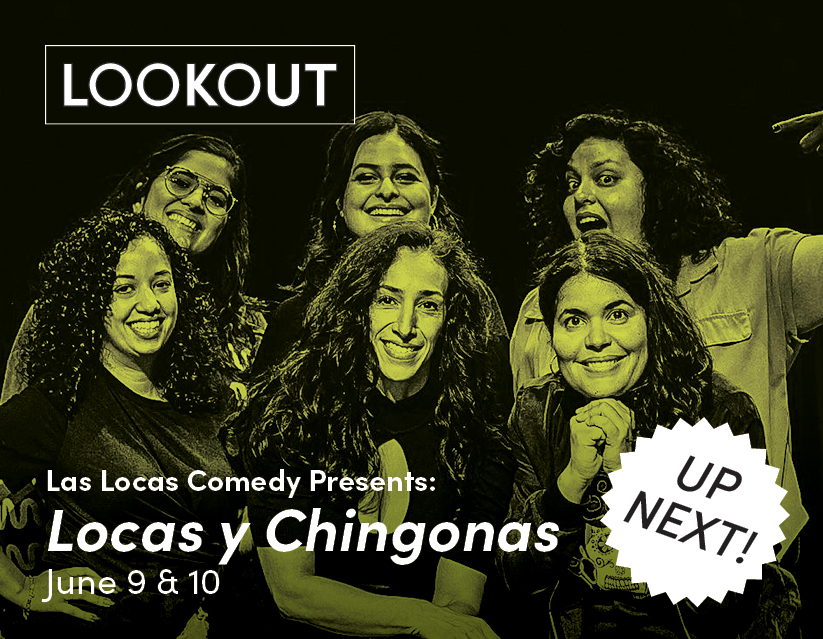 Las Locas Comedy was selected to be a part of Steppenwolf Theaters Summer 2023 LookOut series. LookOut is Steppenwolf's performance series that presents the work of artists and companies across genre and form. Emerging artists and performance legends, quintessential Chicago companies and young aspiring ensembles, familiar Steppenwolf faces and new friends all have a place in the LookOut Series.
Las Locas Comedy is producing two nights of unique Latina forward standup comedy, in their showcases Locas y Chingonas on Friday, June 9th and Saturday, June 10th at 8pm. Each night is hosted by Las Locas Comedy executive producer Janice Rodriguez and has a unique lineup of Chicagoland's most loca standup comedians.
Our June 9th headliner, Gwen La Roka, is the first Latina from Chicago to have an HBOMax special. June 10th headliner, Patti Vasquez, is an industry veteran with TV credits including TBS and Nickelodeon. Both headliners are supported by an amazing lineup of hilarious Locas y Chingonas who perform at the top clubs and showcases in Chicagoland and across the United States.
All performances take place in Steppenwolf's 1700 Theater, an intimate and flexible venue nestled behind Front Bar: Coffee and Drinks. 
Please buy a ticket, share our social media, invite a friend and support the Latina comedy scene.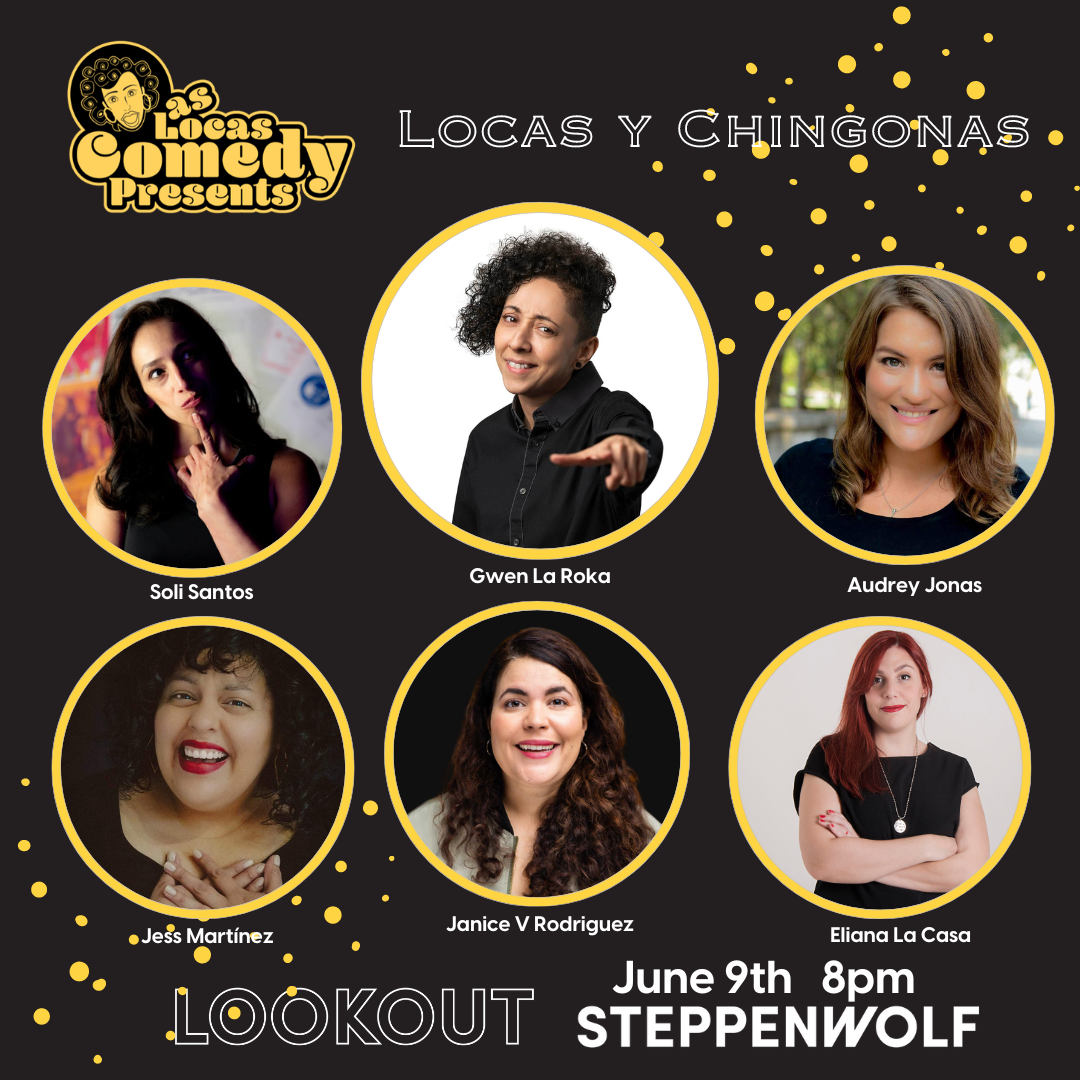 Friday, June 9th, 2023
Hosted by Janice Rodriguez
Jess Martinez (The Moth)
Audrey Jonas (Paper Machete)
Eliana La Casa (Comedy Central Argentina)
Soli Santos (Zanies)
Gwen LaRoka (HBOMax)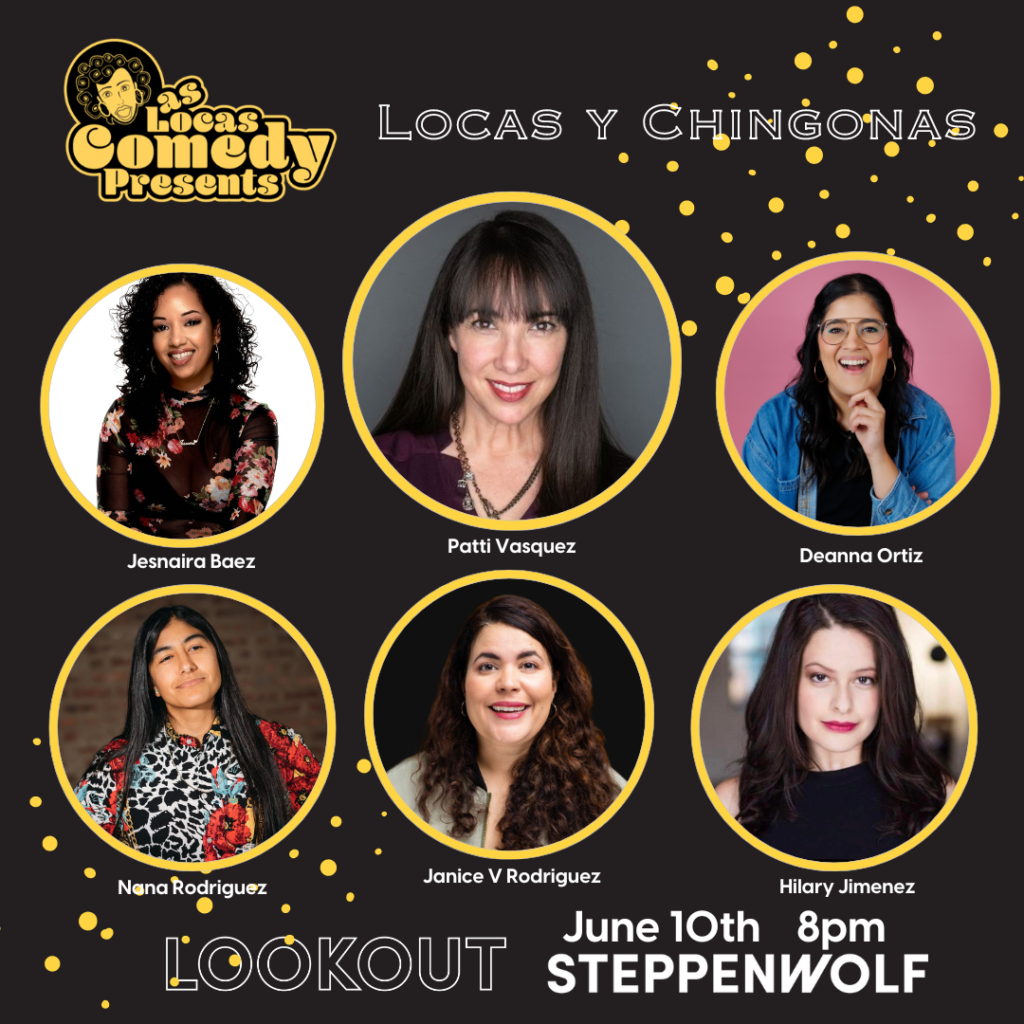 Saturday, June 10th, 2023
Hosted by Janice Rodriguez
Jesnaira Baez (Mikey O Show)
Nana Rodriguez (Pa' Fuera Productions)
Hilary Jimenez (Limestone Comedy Festival)
Deanna Ortiz (Chicago Reader Best Comedian 2023)
Patti Vasquez (TBS)