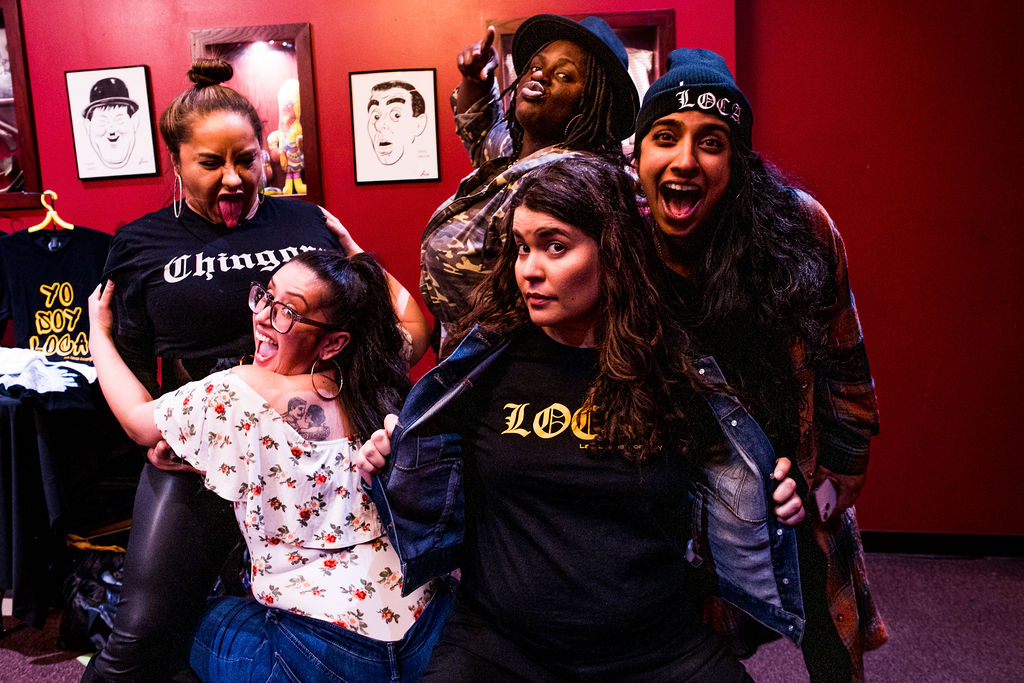 I really hope you were there! We always have a great time at Chingona Comedy Hour but our January show was just a little extra loca! We had an amazing crowd at Laugh Factory Chicago with a hilarious lineup of hot, hot, hot chingona comedians!  Thank you for coming and spreading the word!
Keep supporting Latina/o/x voices and diverse voices in comedy!  Keep supporting women/femme voices in comedy! Invite a friend to the next show and please leave us a 5 star review!
A special shoutout and thank you to our photographer ANF Chicago and our venue and staff at Laugh Factory Chicago. Support local comedy!
Follow our January Chingona Comedy Hour Show Comedians on Instagram!
Your Locas (in order of performance):
Janice  Rodriguez (Las Locas Comedy)
Cecilia Gonzalez (Craft Beers & Comedy)
Sonal Aggarwal (The Moth)
Irma Ruiz (Mind Twist Comedy)
Mo Good (Stand Up Stand Up)
Antonia Arcely (Sancocho)