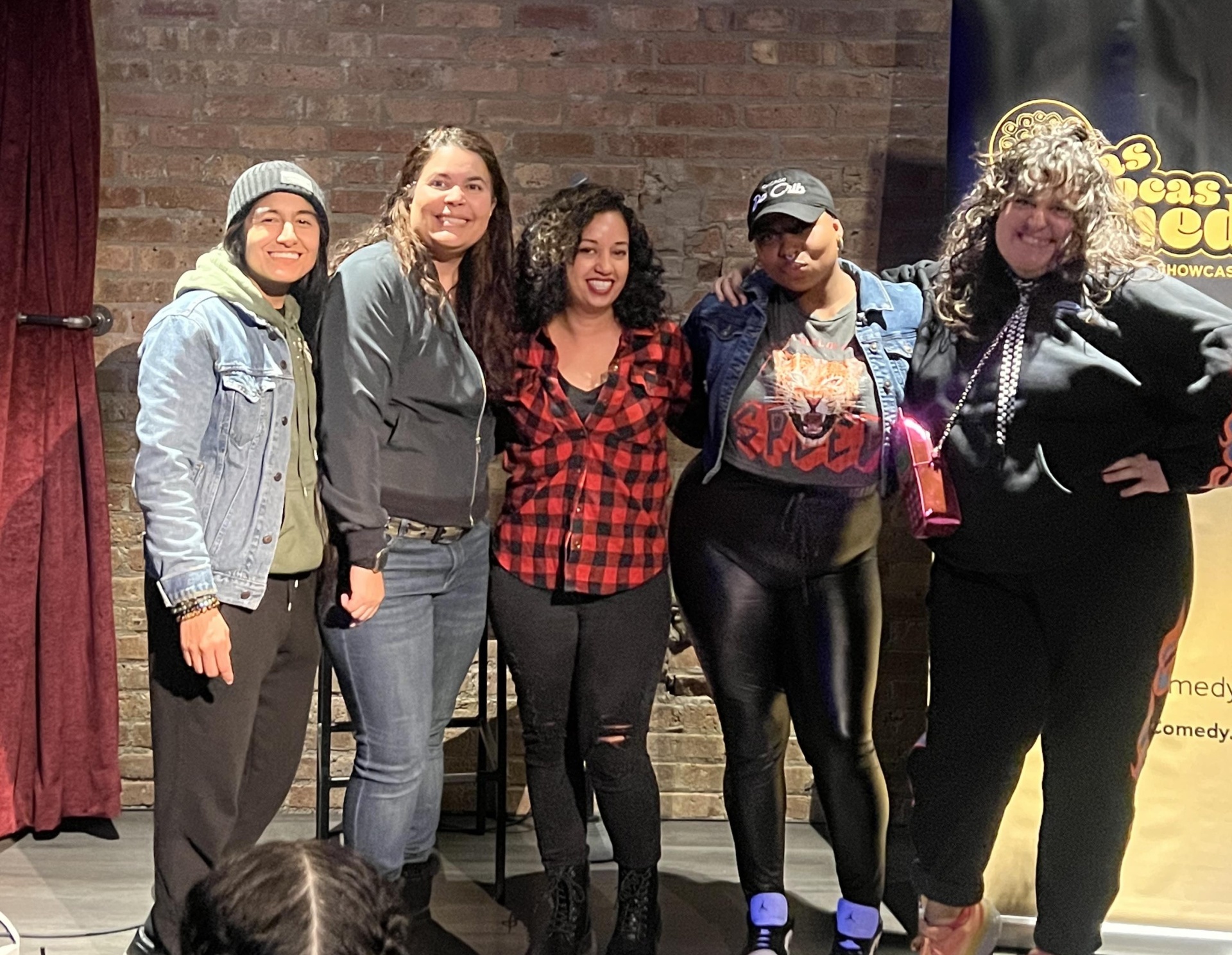 WE'RE BACK!! Las Locas Comedy & Pa Fuera Productions were so excited to bring Sabado Night Laughs to a  NEW VENUE – The Pocket at Surge Billiards in Logan Square.  The crowd for the November 18th, 2023 show was extra loca and we had an extra fire lineup! We'll be back the 3rd Saturday of every month starting in January 2024 so save the date – 1/20/24 for our next Sabado Night Laughs!
Thank you to all who came out, brought a friend and/or helped to spread the word!
Follow our November 2023 Sabado Night Laugh Comedians on Instagram!
Your Locas/os (in order of performance):
Nana Rodriguez (Laugh Factory)
Janice Rodriguez (Latina Comedy Festival)
Gabe Alvizo (Roast Battle)
Mary Kelly (Werk)
Jesnaira Baez  (Improv Chicago)
Lyssa Laird (Comedians You Should Know)
Keep supporting Latina/o/x voices and diverse voices in comedy!  Keep supporting women/femme voices in comedy! Invite a friend to the next show and please leave us a 5 star review!