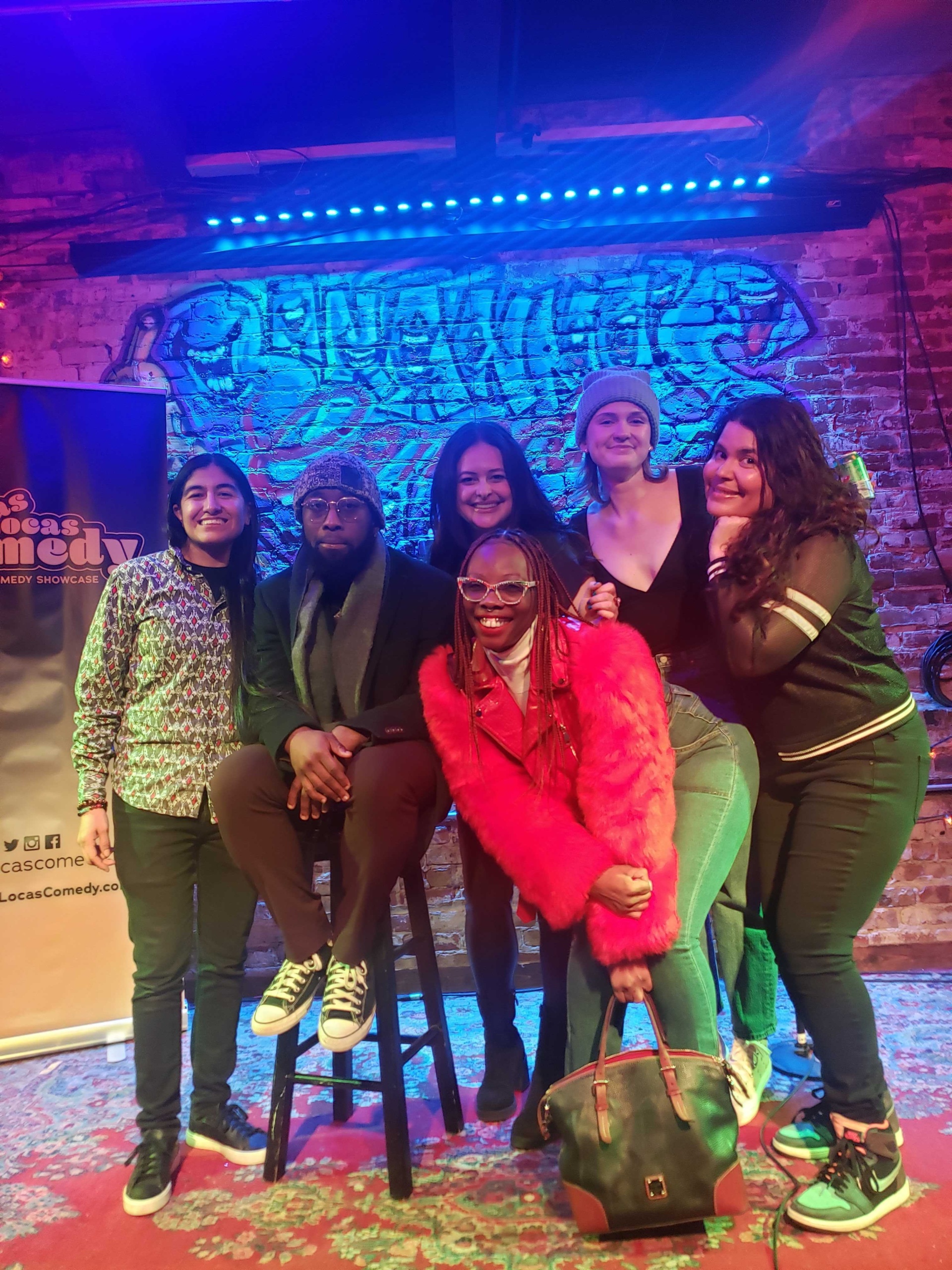 Shout out to Pa Fuera Productions, the whole team and staff at Reggies, everyone who came out, and our loca (and one loco) comedians for rocking with us at the second Sabado Night Laughs showcase of 2023. We had an amazing crowd and hilarious lineup of some of Chicago's most loca/o comedians!  Thank you for coming and spreading the word!
Keep supporting Latina/o/x voices and diverse voices in comedy!  Keep supporting women/femme voices in comedy! Invite a friend to the next show and please leave us a 5 star review! Keep supporting local comedy!
Follow our February Sabado Night Laughs comedians on Instagram!
Your comics (in order of performance):
Nana Rodriguez (Pa Fuera Productions)
Hilary Jimenez (Zanies Rosemont)
Grace Bahler (Laugh Factory)
Janice  Rodriguez (Las Locas Comedy)
St. James Jackson (Second City)
Serena Monay (Laugh Factory)