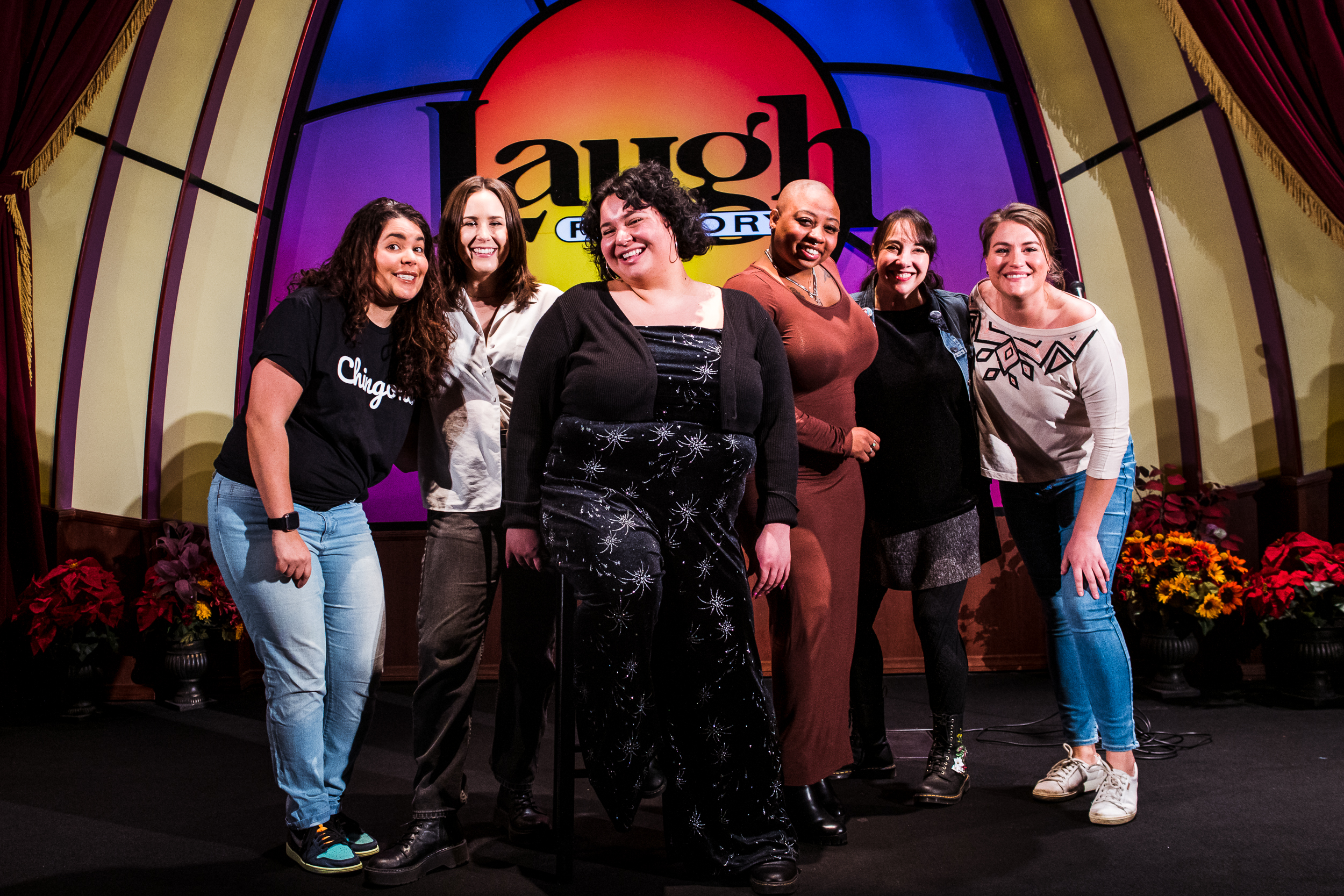 Did you miss it? We had an extra loca crowd at Laugh Factory Chicago for our March 2nd show. We celebrated the start of Women's History Month with a hilarious lineup of Chicagoland's most chingona comedians!  Thank you for coming and spreading the word!
Keep supporting Latina/o/x voices and diverse voices in comedy!  Keep supporting women/femme voices in comedy! Invite a friend to the next show and please leave us a 5 star review!
A special shoutout and thank you to our photographer ANF Chicago and our venue and staff at Laugh Factory Chicago. Support local comedy!
Follow our March Chingona Comedy Hour Show Comedians on Instagram!
Your Locas (in order of performance):
Janice  Rodriguez (Las Locas Comedy)
Christina Gutierrez (Latina Comedy Festival)
Katie Kincaid (Lincoln Lodge)
Lyssa Laird (The Den Theater)
Audrey Jonas (Second City)
Patti Vasquez (Zanies, Bob & Tom Show)