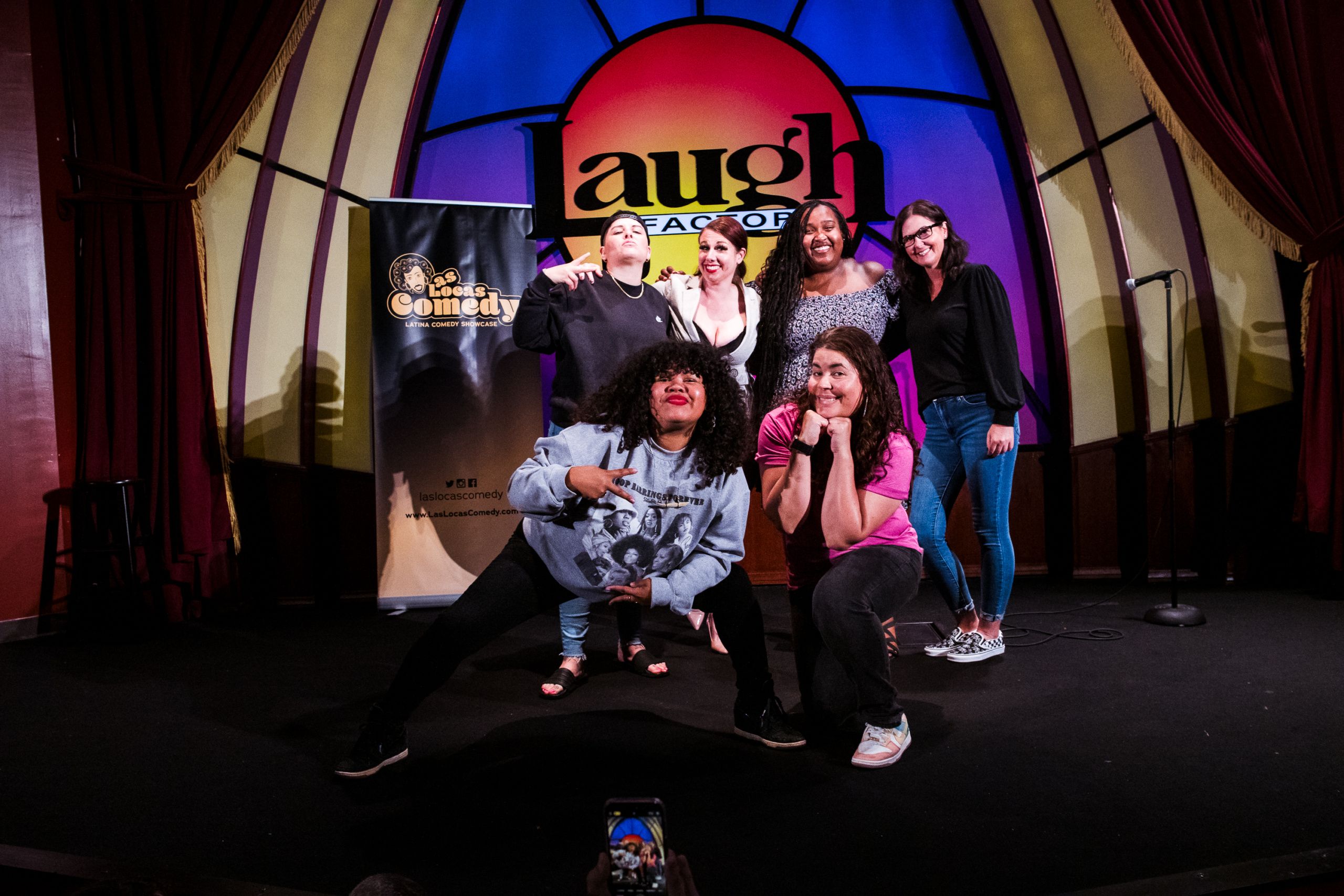 We kept the 4th of July holiday vibe going with an amazing crowd at Laugh Factory Chicago for our July 6th, 2023 show. Our chingonas hailed from Chicagoland, New Jersey, Texas and Indiana and they delivered all the jajajas and hahahas.  Thank you for coming and spreading the word!
Keep supporting Latina/o/x voices and diverse voices in comedy!  Keep supporting women/femme voices in comedy! Invite a friend to the next show and please leave us a 5 star review!
A special shoutout and thank you to ANF Chicago for the amazing photos and the venue and staff at Laugh Factory Chicago. Support local comedy!
Follow our July 2023 Chingona Comedy Hour Show Comedians on Instagram!
Your Locas (in order of performance):
Janice  Rodriguez (Las Locas Comedy)
Heather Mae (The Drop Comedy Club) 
Melissa Duprey (Sexomedy)
Tammie Bernal (LOL San Antonio)
Amy Colon (Mikey O Show)
Victoria Vincent (JFL Unrepped)