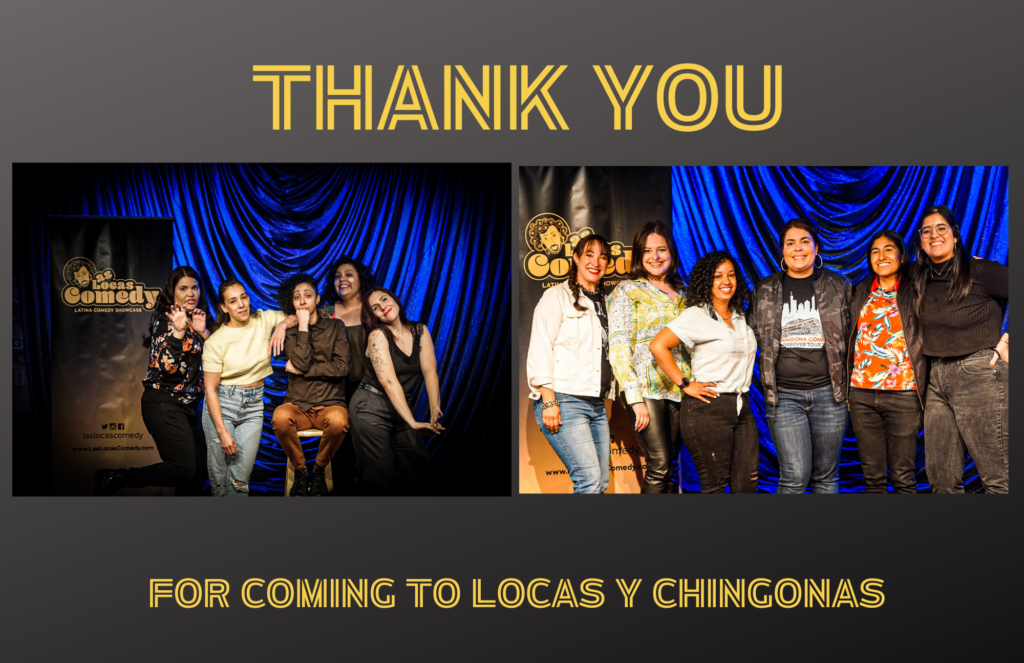 Las Locas Comedy was honored to be selected to be a part of Steppenwolf Theater's Summer 2023 LookOut series. Las Locas Comedy produced two nights of unique Latina standup comedy, in their showcases Locas y Chingonas on Friday, June 9th and Saturday, June 10th at 8pm. Each night was hosted by Las Locas Comedy executive producer Janice Rodriguez and had a unique lineup of Chicagoland's most loca standup comedians.
Our June 9th headliner was Gwen La Roka, the first Latina from Chicago to have an HBOMax special. The June 10th headliner, Patti Vasquez, an industry veteran with TV credits including TBS and Nickelodeon was amazing. Both headliners were supported by an amazing MVP lineup of hilarious Locas y Chingonas who perform at the top clubs and showcases in Chicagoland and across the United States.
For all our loca fans – we appreciate you so much for coming out Steppenwolf Theater. We had an amazing time with you and are truly appreciative of your support!
One of the biggest ways you can support our loca comedians is by following us on social media.
Follow us on Instagram and keep the jajajas going:
Friday 6/9/23
(in order of performance)
@jvrspeaks
@meetjessmartinez
@elianalacasa
@solicomedy
@gwenlaroka
Saturday 6/10/23
(in order of performance)
@jvrspeaks
@iamfunnyha
@jesnaira_baez
@im.hilaryous
@deannaortiz_
@thepattivasquezshow