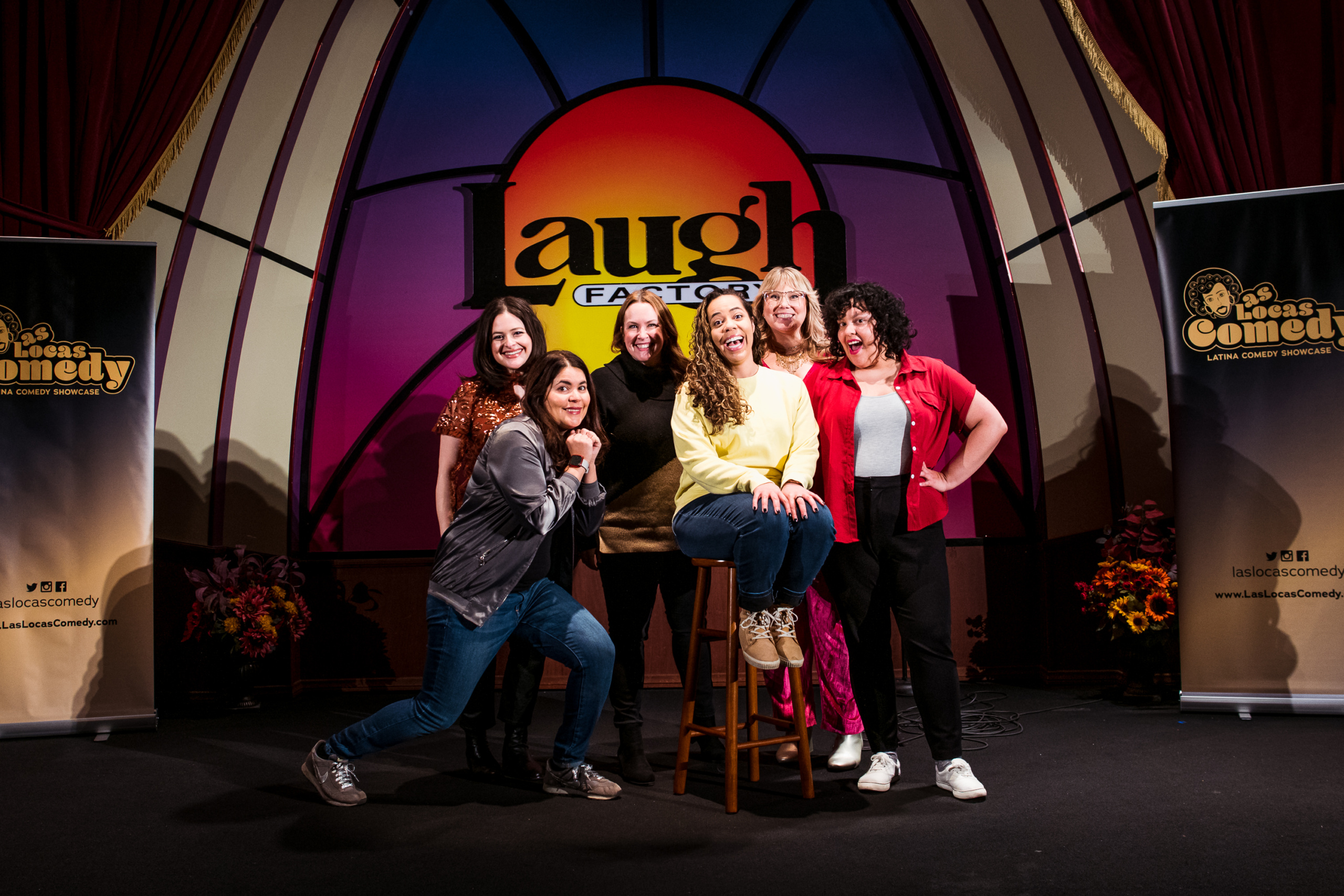 The December 2022 show at Laugh Factory show was pure chingona! We closed out 2022 with an evening of loca laughs!  It was amazing to celebrate the year and holiday season with our favorite locas! Thank you for coming and spreading the word!
Keep supporting Latina/x voices in comedy!  Keep supporting women/femme voices in comedy!
Follow our December Chingona Comedy Hour Locas on Instagram!
Your Locas (in order of performance):
Jess Martínez (Las Locas Comedy)
Hilary Jimenez (Zanies)
Chloe Mikala (My Best Friend is Black)
Janice Rodriguez (Las Locas Comedy)
Jeanie Doogan (Brad Garrett's Comedy Club – Las Vegas)
Anna Lucero (Laugh Factory)