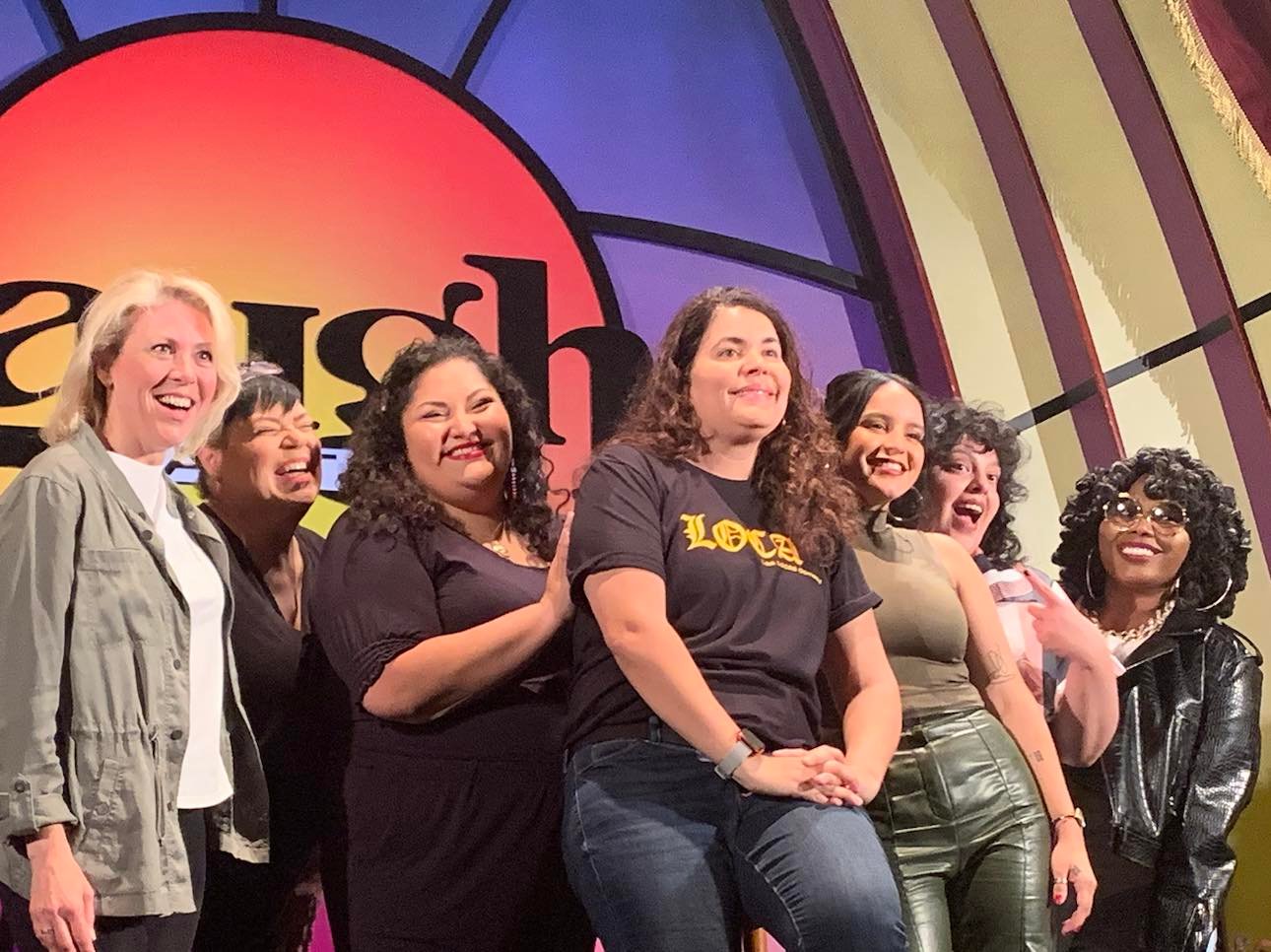 Thank you! Gracias! 75% of our audience were first time Las Locas Comedy attendees! Thank you for sharing and bringing your locas with you! The November 2022 show at Laugh Factory show was pure chingona! We enjoyed an evening of loca laughs!  It was amazing to celebrate #ScorpioSeason with our favorite locas!
Keep supporting Latina/x voices in comedy!  Keep supporting women/femme voices in comedy!
Follow our November Chingona Comedy Hour Locas on Instagram!
Your Locas (in order of performance):
Jess Martínez (Las Locas Comedy)
Kendra Jamaica (Ratas de Dos Patas)
Colleen Brennan (Back Room Comedy)
Janice Rodriguez (Las Locas Comedy)
Michelle Cantu (LOL Improv San Antonio)
Lele Mason (Laugh Factory)
Dina NIna Martinez (Lady Laughs Comedy)