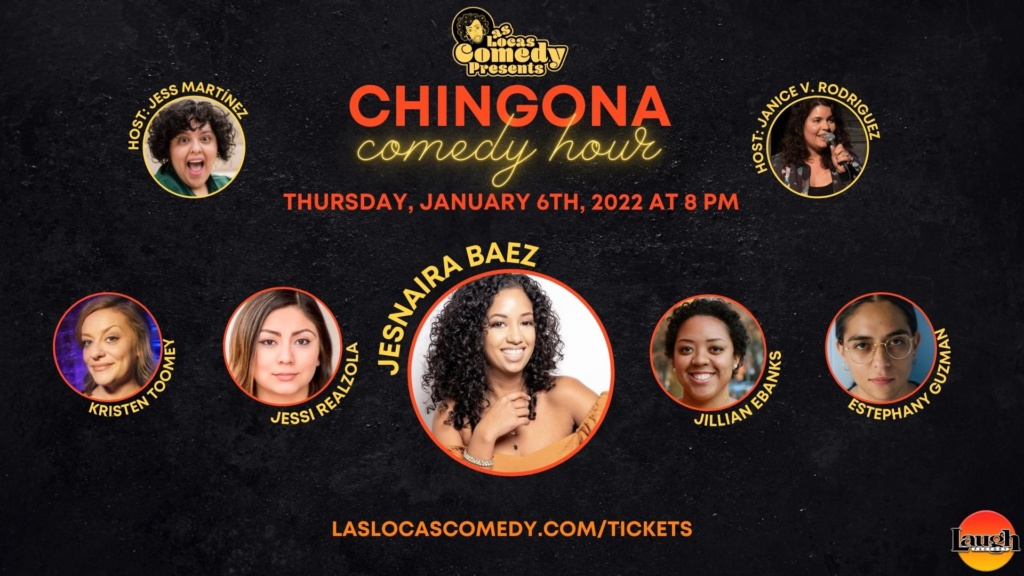 The first Chingona Comedy Hour of 2022 features an amazing line up to kick off the year right. Our featured headliner is local loca Jesnaira Baez who's been killing it across Chicagoland and the USA since the early 2010s. Our features are an eclectic mix of comedy styles which will make you laugh your culitos off.
This show will be subject to the new Chicago vaccine mandate. You can learn more here. Please note that all attendees will have to show proof of vaccination in order to enter the venue.
Mark your calendars for Thursday 01/06/22 and buy your tickets now. Tickets on sale now! Use code LOCA4EVA for a special discount.