Home
Las Locas Comedy – Latina Comedy
Still haven't been to a Las Locas Comedy show?
Las Locas Comedy Is On Summer Break!

It's summer! Get outside and work on that tan!! Keep an eye out for show announcements and new Las Locas Comedy content coming your way!! ¡Nos vemos pronto!
What is Las Locas Comedy?
Las Locas Comedy is a Chicago comedy showcase that highlights Latina/Latinx comedic talent and honorary 'locas' per show. In this crazy political climate, we wanted to create a platform to discuss issues and challenges facing Latinas, women of color and the LGBTQIA community in a thought provoking (and hilarious!) way. We celebrate diversity and inclusion and aim to create a safe space where our performers can share their amazing talents with an open-minded and accepting audience.
The original conversation:
"Wouldn't it be really cool if there was a showcase that really focused on Latina talent?"
"Yeah, that would be. We should do that. But we should also include our favorite locas- whatever ethnicity or background."
"Ok. Let's do it."
Three months into our run, we were selected as "Must-See" and "Recommended" by Red Eye and the Chicago Reader.
Come see what Las Locas Comedy is about!
Gracias! ¡Jess's Birthday Show! Was Amazing!
We're still smiling from our amazingly hilarious June 2019 show! The room was fuego and it was an EXTRA loca night of comedy from your favorite Latina/Latinx comedians and our honorary #locas4life at Cobra Lounge. A special thank you to our performers, guests and the Cobra Lounge staff for making the event extra special!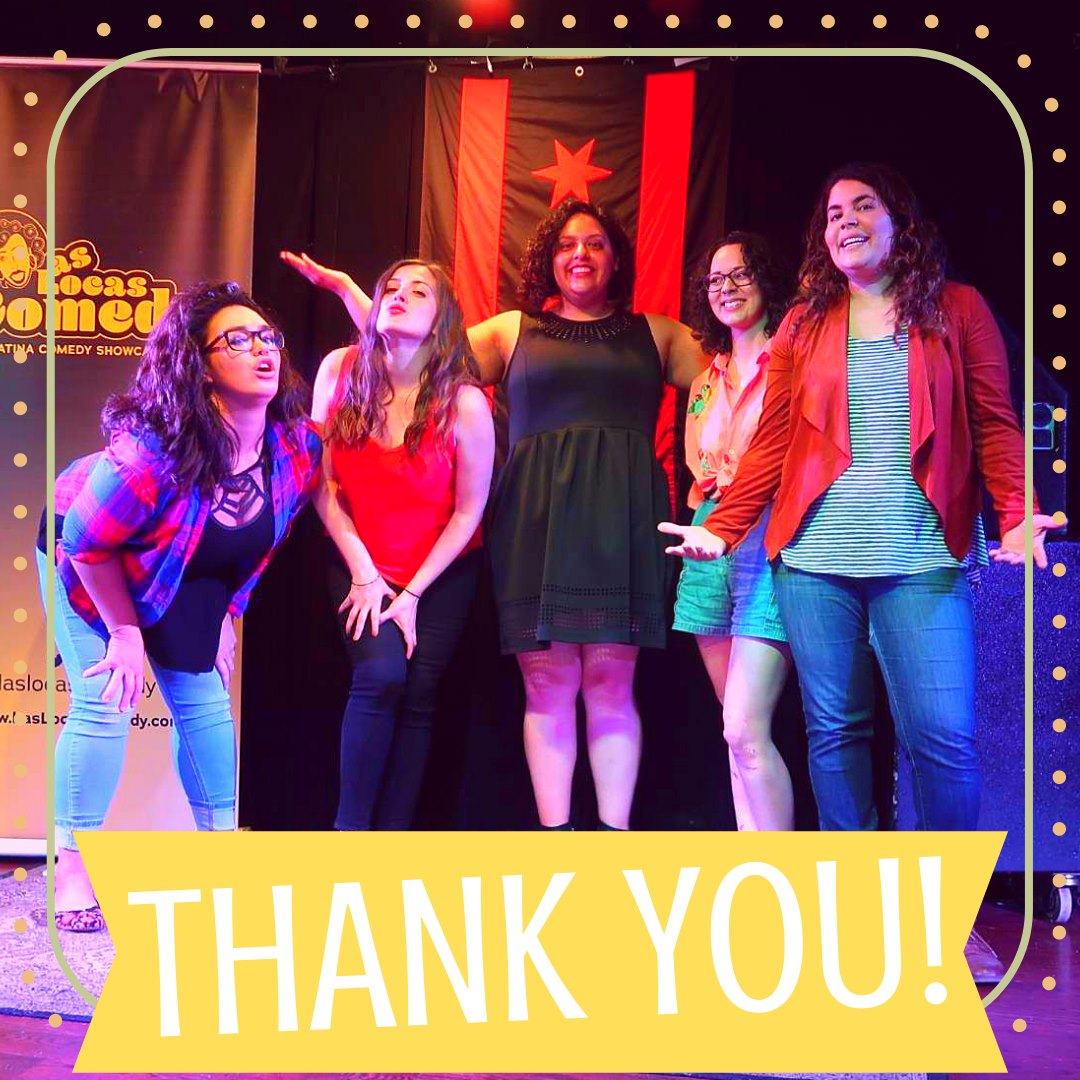 To all of our guests who have come to see our show again and brought someone new…or to our newcomers…we're so happy to have you at the show! We couldn't have done it without our LOCA performers. Please follow them on social media so you can see their next performance!