Home
Locas4Life Florida Tour
Las Locas Comedy is heading to Florida for a multi-date tour from Thursday 9/28/17 thru Friday 10/01/17! We're super excited to travel to the Sunshine State and spread the LOCA love!
For a full list of our shows, please click here.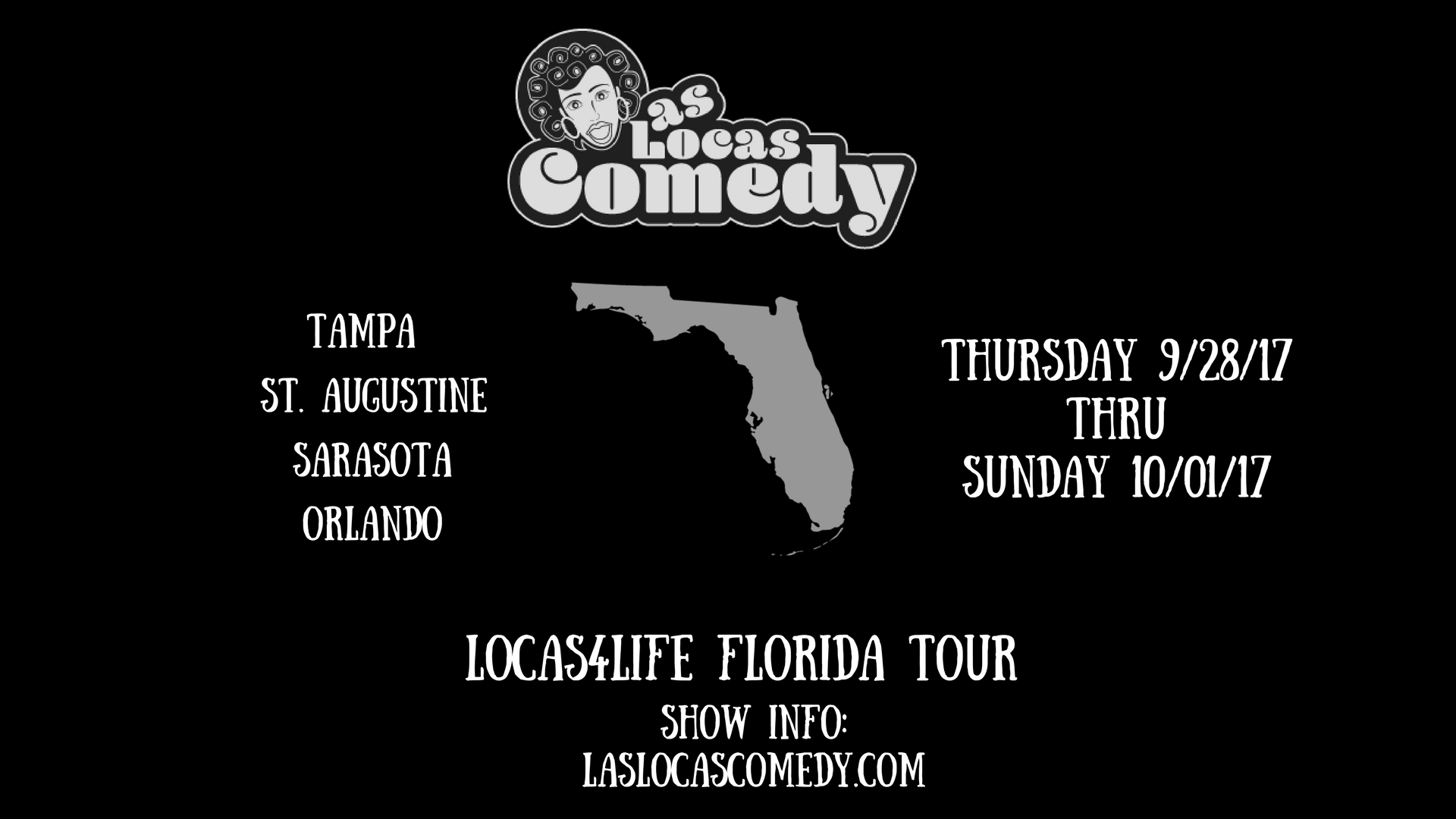 Our Next Show
Did you miss the September show?  It was EN FUEGO! Please don't miss our special October showcase: Las Locas Comedy presents The South Side Show. We're doing a special show at The Revival in Hyde Park. Save the date! Tickets ON SALE NOW! The line up is EXTRA loca!
Saturday October 14th, 2017 - 10pm 
The Revival, 1160 E. 55th St. in Hyde Park, Chicago 60615
Host: Janice V. Rodriguez (Las Locas Comedy, Laugh Factory)
- Jillian Ebanks (BAPS Comedy, Zanies)
- Marilee (TBS Just for Laughs, Dick Gregory & Friends)
- Erica Nicole Clark (Laugh Factory, Hollywood Improv)
- Soli Santos (Las Locas, The Kates)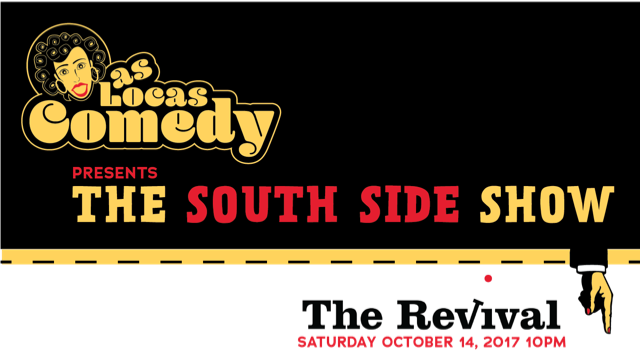 Come to the South Side Show!
We'd love to see you at the Las Locas Comedy: The South Side Show! Tickets on sale NOW!
What is Las Locas Comedy?
Las Locas Comedy is Chicago's only monthly comedy showcase that highlights Latina/Latinx comedic talent and one honorary loca per show.  In this crazy political climate, we wanted to create a platform to discuss issues and challenges facing Latinas in a fun and thought provoking way. We celebrate diversity and inclusion and aim to create a safe space where our performers can share their amazing talents with an open-minded and accepting audience.
The original conversation:
"Wouldn't it be really cool if there was a showcase that really focused on Latina talent?"
"Yeah, that would be. We should do that. But we should also include our favorite locas- whatever ethnicity or background."
"Ok. Let's do it."
Three months into our run, we were selected as "Must-See" and "Recommended" by Red Eye and the Chicago Reader. 
Come see what Las Locas Comedy is about!
Thank you!
WHAT?! Our September showcase was a off the hook (wait - do the kids still say that?)! All seats filled, some people standing and everyone was laughing! What an amazing night! A special thank you to Karen Marie Salon for allowing us to use their beautiful space for our show! To all of our generous guests who gave us back all of the love we put out...thank  you! We couldn't have done it without our LOCA performers. Please follow them on social media so you can see their next performance!